---
Father's Day | Love is the new wind, the most gentle
---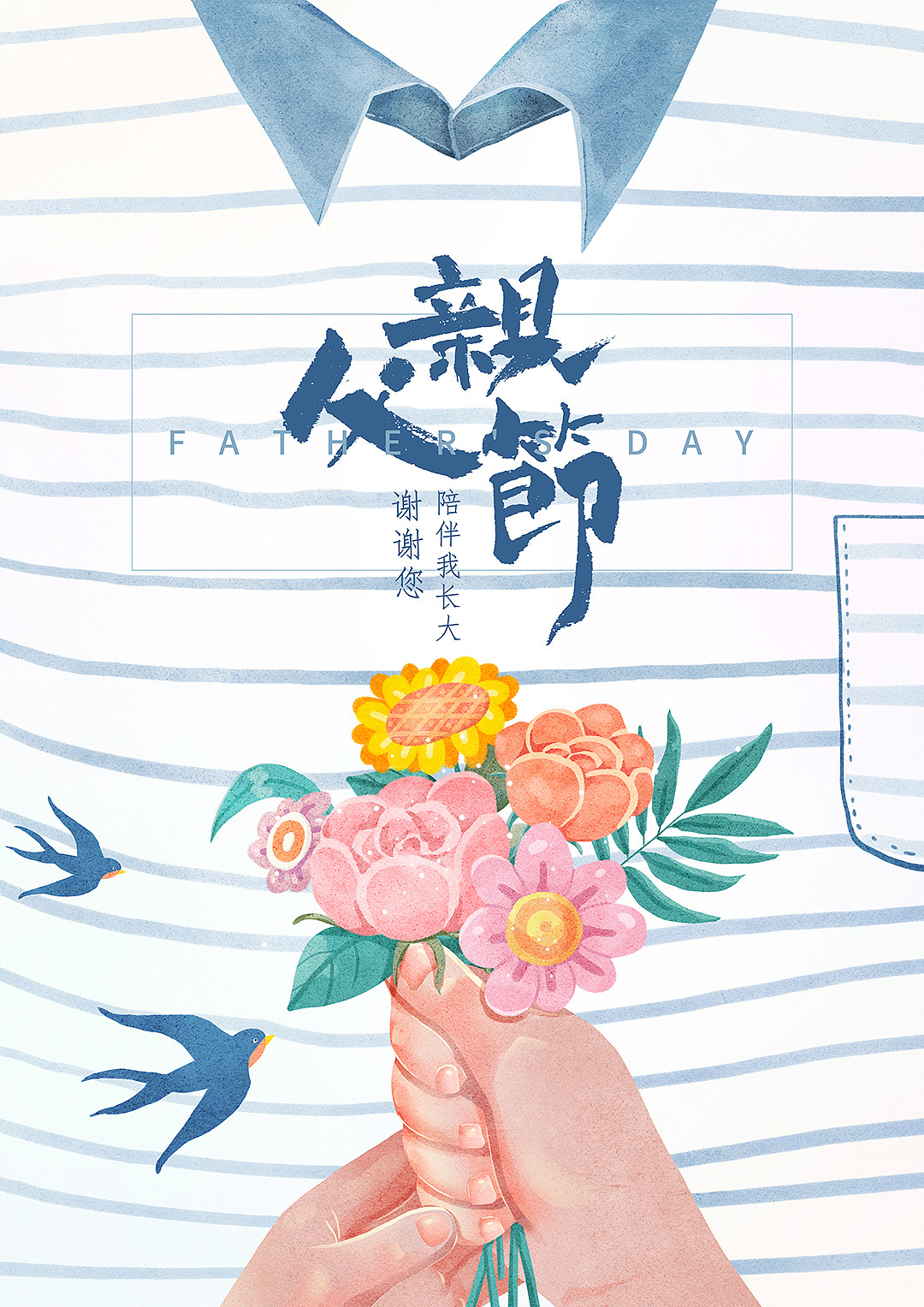 After a mother gives birth
Oxytocin in the body surges
It activates the "amygdala" in the brain.
The "amygdala" makes us alert
We can't help but worry about our children.
Motherhood seems to be a biological thing.
Mothers are naturally more connected to their children.
And for fathers
Becoming a "father" is a choice
To be a good father
is the subject of his life
Two men
Most likely, they will only look like each other for the rest of their lives
Some lucky ones become confidants
There are unfortunately only A B
If you agree
Most fathers in the world are ordinary as can be
--Lee Jong Sheng, "Newly Written Old Songs

He is the most ordinary father
But the most wonderful father of all
He lifted me up to see the world
He gave me an unconditional way back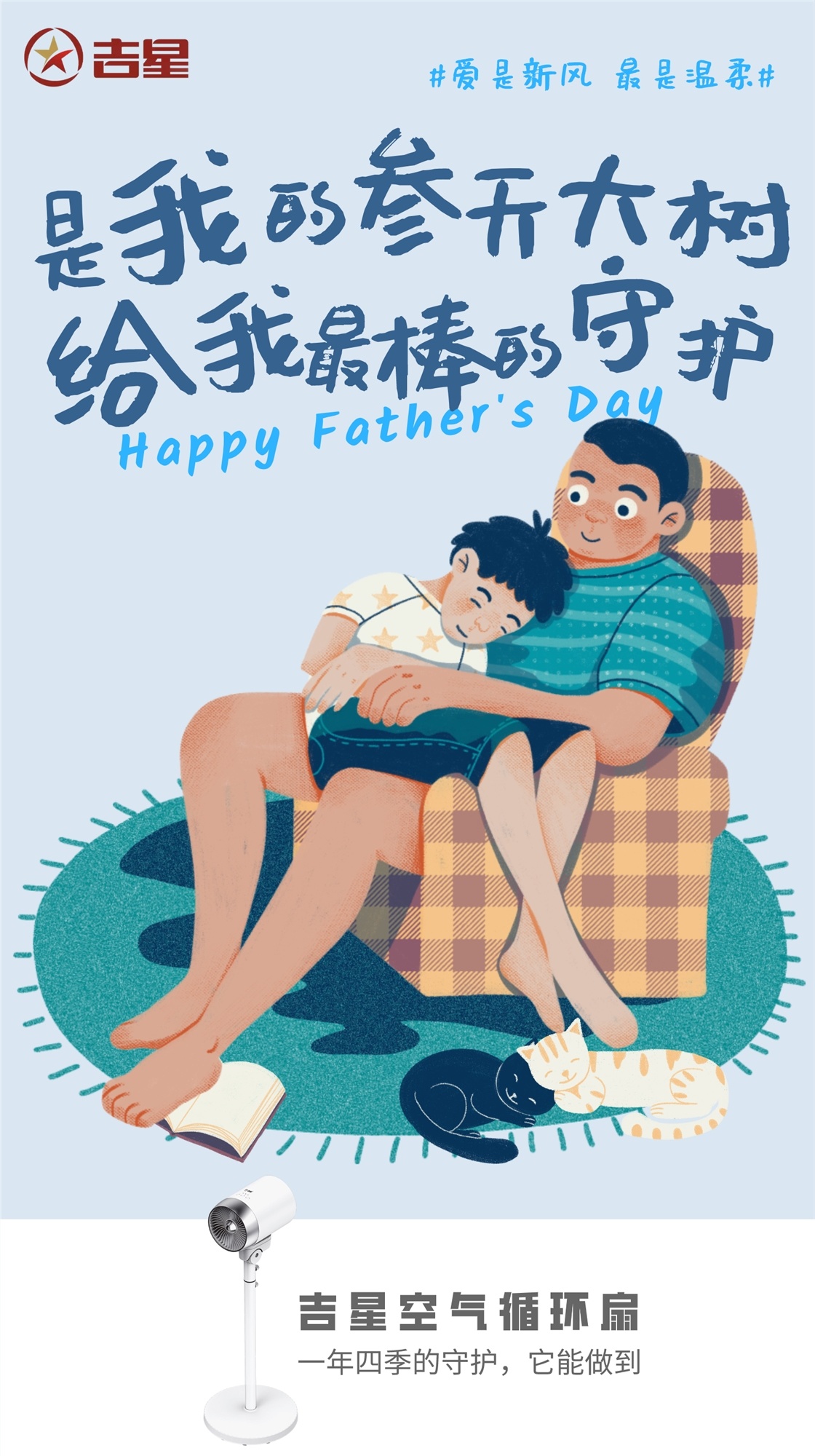 He never complimented me on how great I was
But in his heart he snickers with pride
He was never picky
He just gave me the best of everything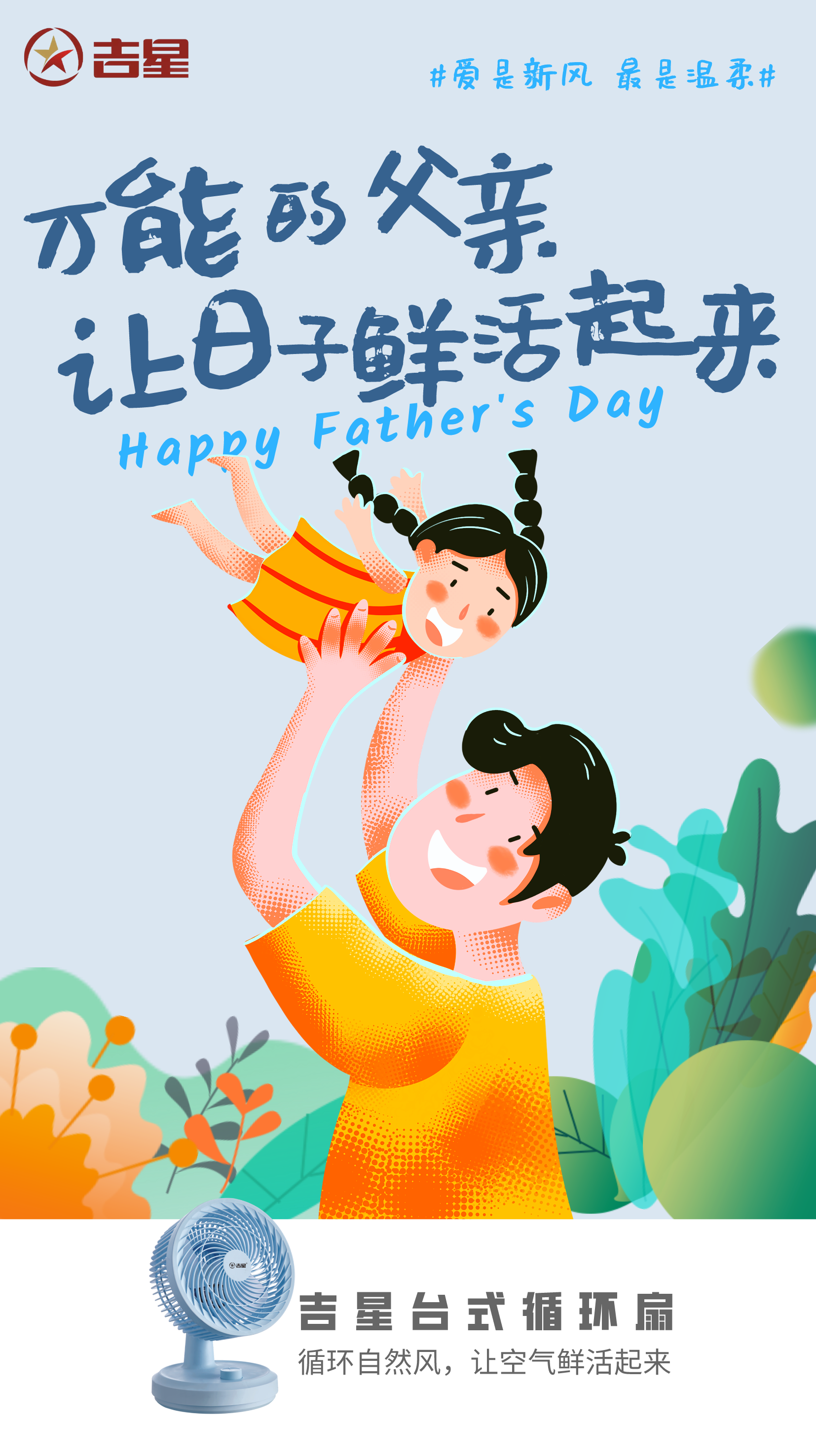 From the day I was born
He had superpowers
As a child, I always played the hero on my father's shoulders
In fact, he was the hero who defended my growth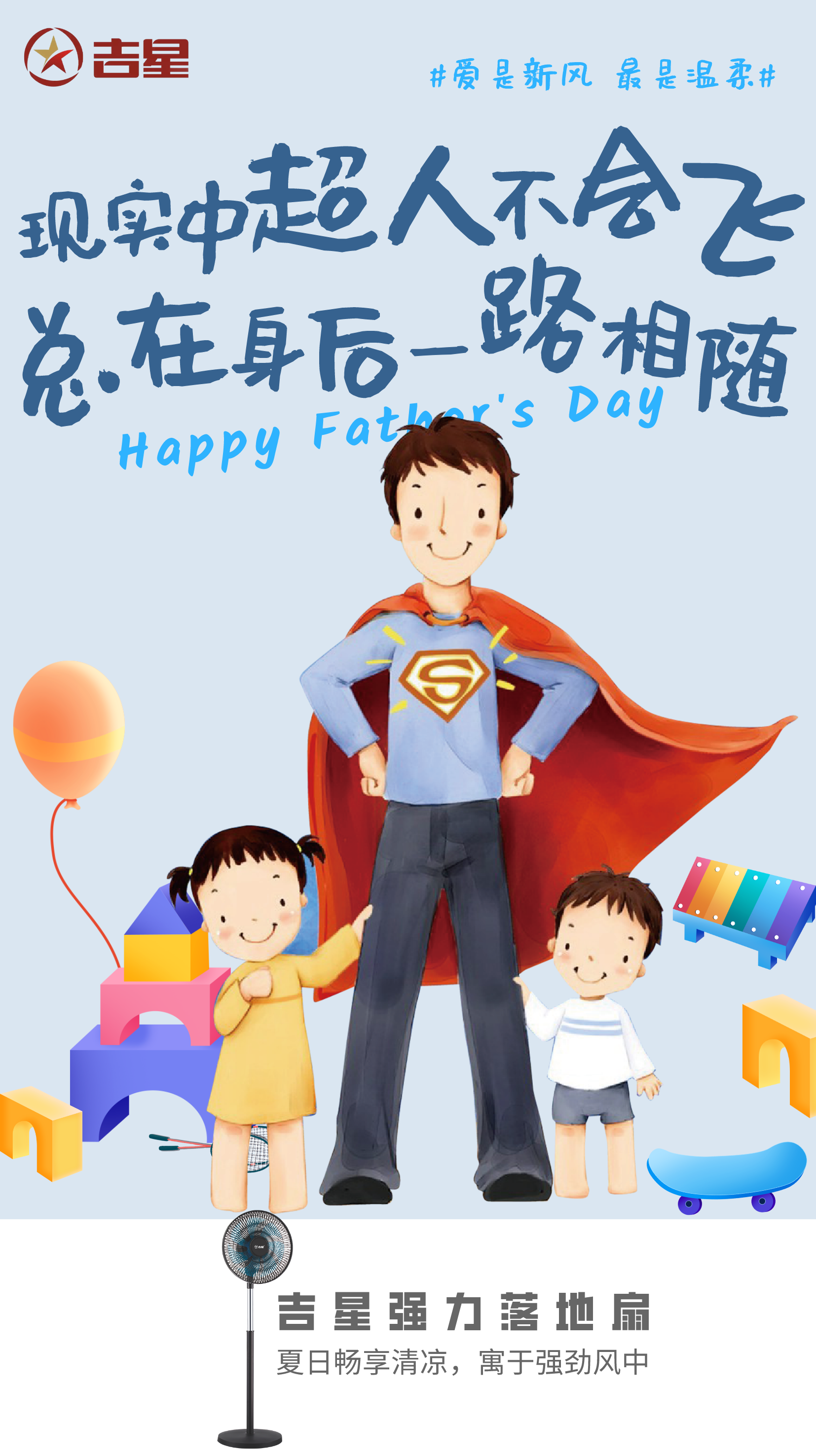 My father has always been like a mountain behind me
Like a silent superman
Always hiding his achievements and fame
Even the expression of feelings is full of corners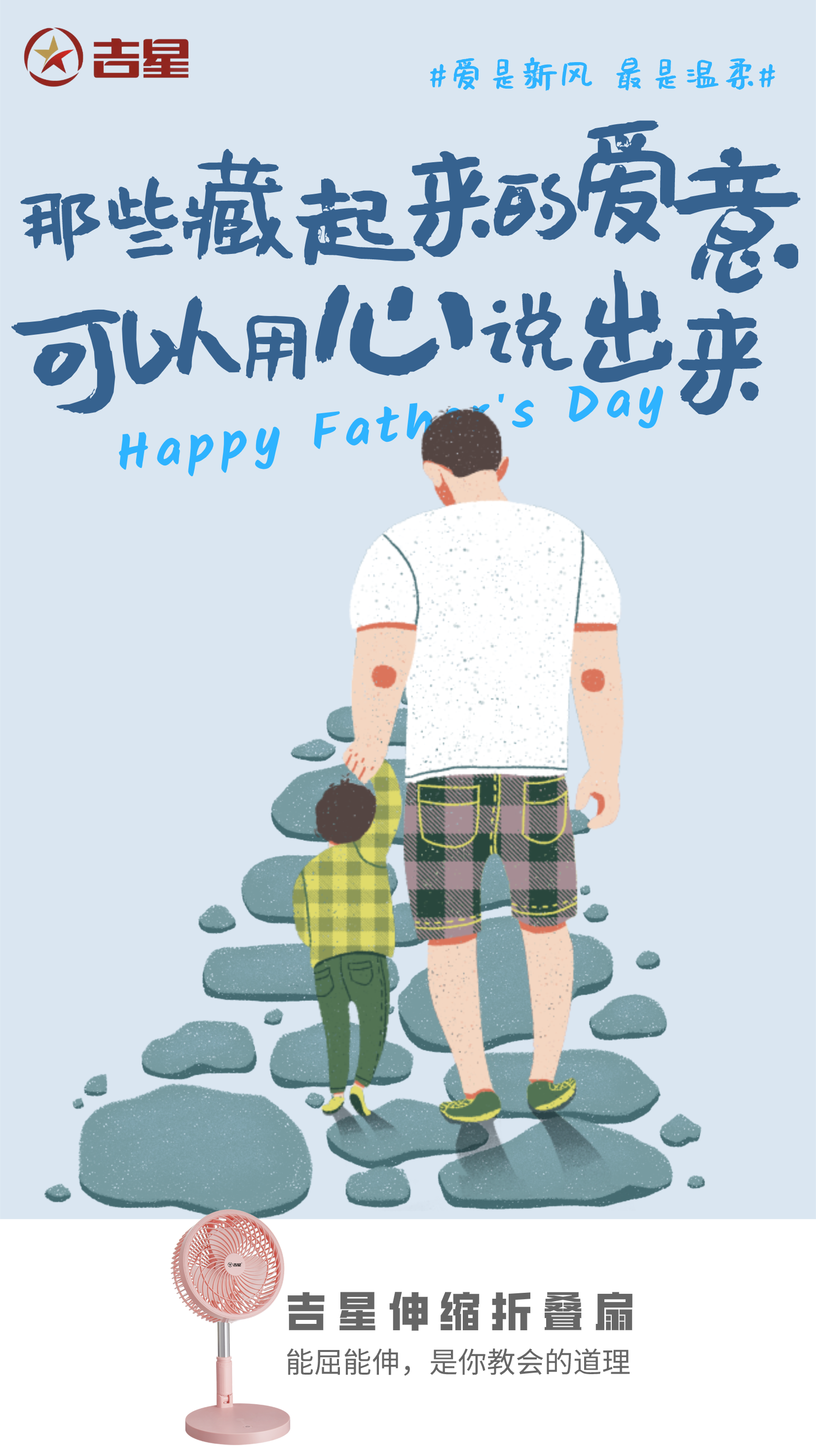 He is not good at expressing himself
But we can confess
The love that we are usually too shy to say
Seriously tell him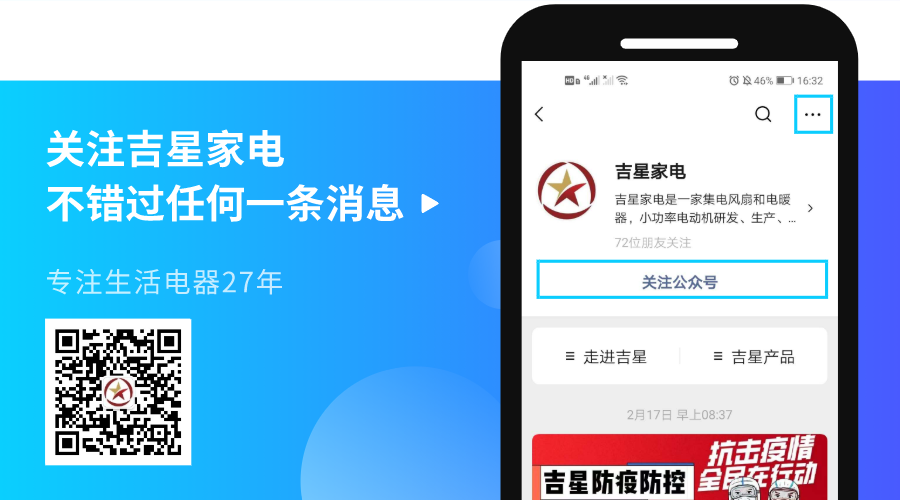 ​
Actually, love is not that hard to say
Happy Father's Day, Dad
And, I love you!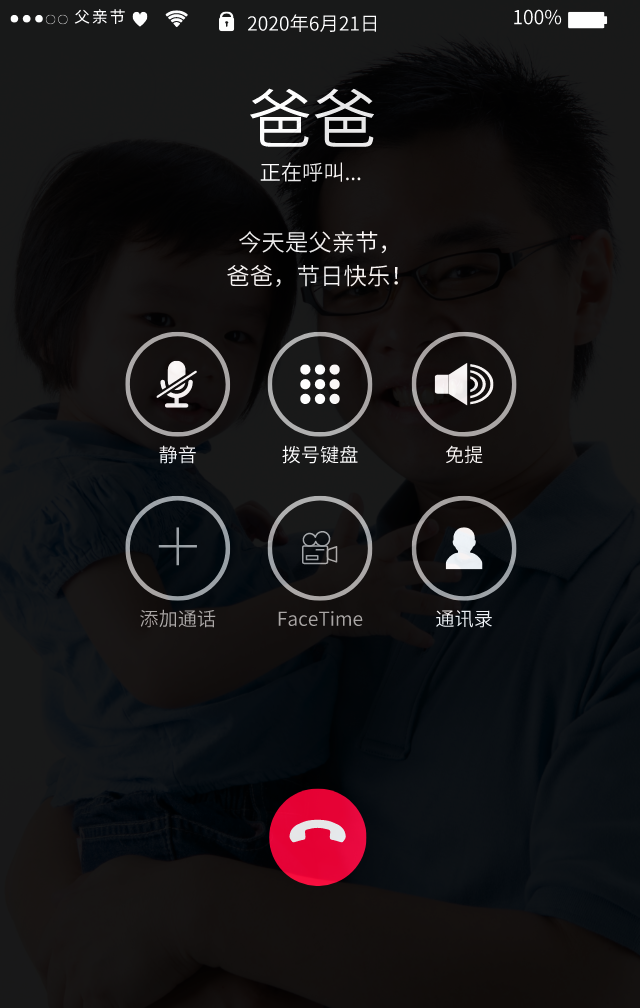 -End-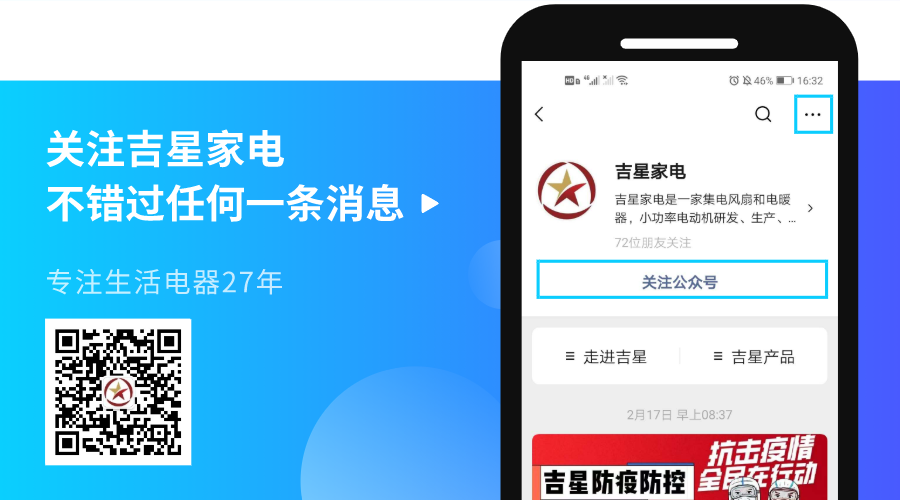 ---
Mini Website
Wechat
Copyright © Foshan Jixing Household Appliance Co,LTD. all right